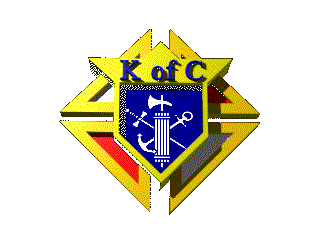 The 2010 Westbury council scholarship form is now available by clicking here.
We're Westbury Council #1012 of the Knights of Columbus, the world's largest Catholic fraternal orgainzation. The Knights, often called "the right arm of the Catholic Church," were founded by Rev. Michael McGivney in 1882.
The first Knights of Columbus council in Nassau County, New York, Westbury Council began June 25, 1905. We serve Westbury, Carle Place, and the parishes of St. Brigid in Westbury, and Our Lady of Hope in Carle Place under the principles of Charity, Unity, Fraternity, and Patriotism.
IN MEMORIAM
FRACESCA GARGANO
Mother-in-law to Brother Ralph Zeolla
Grandmother to Brothers Ralph Zeolla, Jr., and Vinnie Zeolla
All practicing Catholic men 18 years of age and older are encouraged to join the Knights of Columbus. Our Fourth Degree Knights are also proud members of Bishop Kellenberg Assembly.
Contact our Membership Chairman, DGK Wilbert Baker, at (917) 549-3845.
We're hosted by Knightsite
Webmaster,